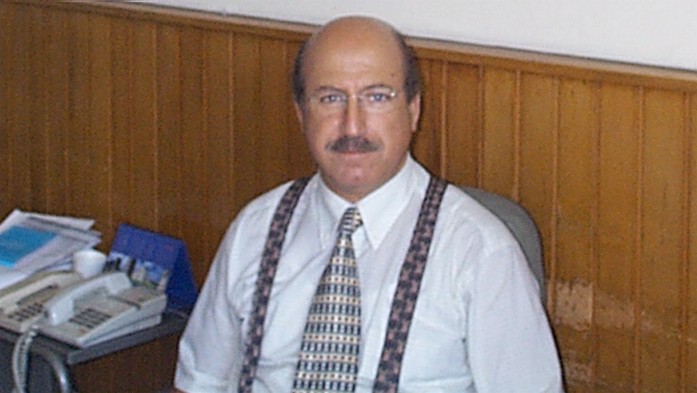 Faculty of Mechanical Engineering
80191 Gumussuyu, Istanbul, TURKEY
PERSONAL DATA :

Born Nevsehir 1946, Turkish national, two children.

PRESENT POST:

Professor at the Faculty of Mechanical Engineering at the Istanbul Technical University.

Teaching and Research in the fields of Material Science, Fracture Mechanics, Failure Analysis and Welding

RESEARCH INTEREST:

Fracture and Fatigue Behaviours of Metals, Failure Analysis, Welding Metallurgy, Heat Treatment, Resistance Welding.

COURSES:

Fracture Mechanics

Welding

Fracture Mechanics

MY ARTICLES PUBLISHED IN NEWSPAPER " NICEA"

DEGREES EARNED:
1969 Dipl.Ing. in Mech. Eng. Istanbul Technical University

1976 PhD. Faculty of Mechanical Engineering-Istanbul Technical University. Thesis: "The Study of Contact Resistance in Electrical Resistance Spot Welding"

1982 Qualified for Associate Professorship in Materials Science by the Council of Higher Education.

1989 Promoted to Full Professorship by the Counsil of Higher Education.
SUMMARY OF EXPERIENCE:
1972-1978 Assistant Professor in Macka Mech. Eng. Faculty- Istanbul Technical University

1978-1980 Academic Visitor in Imperial College, School of Metallurgy and Material Science. University of London.

1882-1983 Visiting Lecturer in Engineering Faculty. Eskižehir Anadolu University

1983-1984 Visiting Lecturer in Engineering Faculty. Bursa University

1984-1998 Associate Professor and full Professor in Mech. Eng. Faculty-Istanbul Technical University

1997 Head of Materials Science and Manufacturing Procesesses Chair

1997 Director of Machine Design and Manufacturing Research Center

1997-1998 Technical Advisor in Welding Industry
STAYS ABROAD:
1978-1980 Academic visitor in Imperial College. University of London
ACADEMIC AWARDS :
1992 Keskin Keser Technical Book Award

1996 TUBITAK Scientific Publication Award

1998 Diploma de Onoare by Universitatea " Dunarea de Jos " din Galati. Romania
PUBLICATIONS:
FOREIGN LANGUAGE :
Good knowledge of English
CONTACT INFORMATION:
Fax : 90-212-2450795
Phone : 90-212-2931300 ext. 2443
Phone : 90-212-2527834
---