Bibliography on the Geology of Turkey
Bibliography of the Geology of Turkey contains a list of references dealing with the various aspects of the geology of Turkey. It is more complete in the Pontides, where I have been most active. The papers are classified according to the tectonic zones. For their location, see the diagram at the end of the list.
I have been compiling this list for my own research. Therefore, the format of referencing, including the abbreviation for journals, are not always consistent. There might also be typographical mistakes. See below for some journal abbreviations.
I have updated the list in February 2018.
Turkey – General
Pontides
Sakarya Zone west – Biga to Bursa
Anatolides
Central Anatolian Crystalline Complex (Kirsehir Massif)
Taurides
Sedimentary basins
Surrounding Seas
Eastern Mediterranean Sea
Neotectonics
<![if !vml]>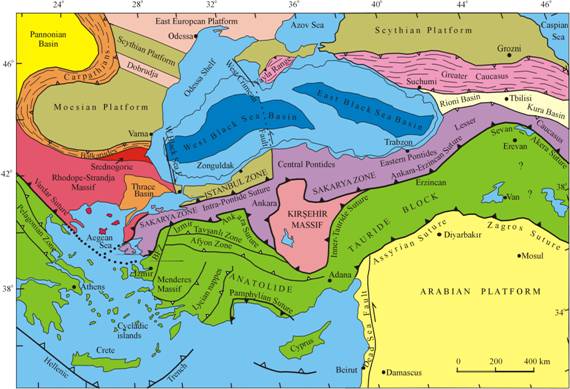 <![endif]>
Journal abbreviations
MTAD or MTA Der. Maden Tetkik ve Arama Dergisi
TJKB Turkiye Jeoloji Kurumu Bulteni
IUFF İstanbul Universitesi Fen Fakultesi