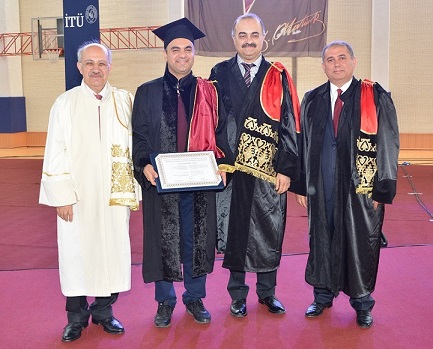 Ali Danandeh Mehr, Ph.D.
Istanbul Technical University
Marine Eng. Dept., North Cyprus Education and Research Campuses, Famagusta, North Cyprus
-------------------------------------------------------------------------------
Biography
Ali Danandeh Mehr, received his M.Sc. and Ph.D. degrees in Civil Engineering (Hydraulics and Water Resources Engineering) from Power and Water University of Technology (2005, Iran) and Istanbul Technical University (2016, Turkey), respectively. Prior to joining ITU, he worked for government and consultancy firms in Iran for which he was involved in the study, design and operation of water recourses systems. Since 2014, he is an academic member of ITU-TRNC Education and Research Campuses and guest lecturer at University of Applied Science and Technology and PWUT-Special Training Courses Center, both in Iran. Mr. Danandeh Mehr is fluent in English, Azerbaijani, Turkish, and Persian languages and has published more than thirty refereed publications in SCI and ISC (Islamic countriesí Science Citation) journals, conference proceedings, and books. He has a patent on developing an algorithm for floodway fringe determination in Iran. Currently, he is a subject editor for Turkish Journal of Engineering and Environmental Sciences and cooperates as a reviewer with different international scientific journals. Dr. Danandeh Mehrís current research focuses are on the high-resolution assessment of climate change impacts on water resources that can provide catchment-scale information for adaptive river basin management. His main interests are statistical hydrology, hydroinformatics, hydrological modelling, flood hazard mapping, and climate change impacts assessment studies.