<![if !vml]>
<![endif]><![if !mso]> <![endif]><![if !mso & !vml]> <![endif]><![if !vml]>
<![endif]>

ISTANBUL TECHNICAL UNIVERSITY

<![if !vml]>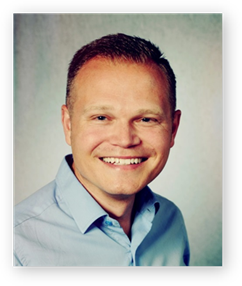 <![endif]>
Dr. Michael S. Bittermann
Assistant Professor
Dr. Bittermann studied architecture from 1997-2003 and graduated cum laude (highest honors in the Netherlands) as Master of Science in Architecture from Delft University of Technology (TU Delft), in Delft, The Netherlands. He carried out his PhD during the period 2005-2009 at the chair of Design Informatics, at the Faculty of Architecture of TU Delft. The faculty has been ranked highly among the world's architecture faculties.<![if !supportFootnotes]>[1]<![endif]>
Bittermann received his PhD title cum laude (highest honors in the Netherlands) in 2009. Following his PhD, Bittermann received the Young Researcher Fellowship of Delft University of Technology (80k€) for outstanding research and academic achievements as one of the five preeminent researchers among the PhD students of all faculties of TU Delft who graduated in 2008 and 2009. In 2014 he joined Maltepe University Istanbul and in the same year he participated in the research project titled Design by Cognition and Comprehension. The project was funded by The Scientific and Technological Research Council in Turkey (TUBITAK 2221 project) and awarded to his colleague Prof. O. Ciftcioglu<![if !supportFootnotes]>[2]<![endif]>. In 2015, Dr. Bittermann received an award for the significance of his scientific publications during the previous year from Maltepe University, distinguishing him among the academic members of all faculties of the university. In 2018 he joined Istanbul Technical University.
His academic interest is to understand and enhance architectural design through computational modeling of this cognitive activity. Accordingly he published a number of papers on computational cognition, design theory, visual perception, and aesthetics. Several among the conference papers are IEEE conference papers, indicating the compliance of his work with scientific review standard. Each paper can be obtained via the link associated with its title in sections I and II. His papers have been cited by other scientists in a number of publications as seen in section III.
At TU Delft he lectured in multiple MSc and BSc courses. He coordinated a Joint MSc Program titled Computational Architecture between TU Delft and Middle East Technical University, Ankara. He supervised seven MSc thesis works. One among the students he supervised graduated with cum laude distinction (highest honors in the Netherlands). Another student he supervised was awarded the distinction for the best MSc thesis of the department of the academic year 2011/2012. At Maltepe University Dr. Bittermann lectured in both the MSc and BSc programs. He introduced into the architectural curriculum results from the above mentioned TUBITAK project as well as research on color aesthetics in Architecture.
Dr. Bittermann is associate editor of The Journal of Cognitive Systems, published by Istanbul Technical University ( URL: dergipark.gov.tr/jcs/ ). He has been reviewer for the Journal Advanced Engineering Informatics (Elsevier), as well as for several international conferences, including several IEEE conferences. He has also been member of the organizing committee for an international conference held by the association Education and Research in Computer-Aided Architectural Design in Europe (eCAADe) at Delft University of Technology in 2013.
Dr. Bittermann's current position is Assistant Professor.
Bittermann has experience in architectural design practice due to internship at the office 1100 Architect in New York (www.1100architect.com) during 1999-2000, and employment at the office of Kas Oosterhuis in Rotterdam (www.onl.eu) during 2001-2002. During the last decade several of his independent architectural designs have been built.
His professional motto is: Best practice is based on theory, and best theory is inspired by practice. Accordingly, Bittermann has made use of his own architectural design experience for inspiration of his academic work.
His nationality by birth is German. He also has the Dutch nationality.

Contact
Email

Tel

+90-553 550 7077

Address

Istanbul Technical University, Faculty of Architecture
Taskisla Campus, Taksim 34437 ISTANBUL, Turkey

Room

228

URL
<![if !supportLists]>I. <![endif]>Publications with peer review process
<![if !supportLists]>II. <![endif]>Publications without peer review process
<![if !supportLists]>1. <![endif]>Bittermann, M.S. Insight into Color Aesthetics from Probabilistic Perception Modeling, presently under consideration for publication in: Color Research & Application, Wiley
<![if !supportLists]>2. <![endif]>Bandaru, S., Bittermann, M.S., Deb, K.: Discovering design principles for soft multi-objective decision-making. Technical Report nr. 2011015, Kanpur Genetic Algorithm Laboratory, IITK Kanpur, India (2011) pp. 1-21, presented at 21st Int. Conf. on Multiple Criteria Decision Making - MCDM 2011, Jyväskylä, Finland, (2011)
<![if !supportLists]>3. <![endif]>Bittermann, M.S.: Artificial intelligence versus computational intelligence for treatment of complexity in design. In: Proc. Workshop Assessing the Impact of Complexity Science in Design at Design Computing and Cognition '10 – DCC'10, Stuttgart (2011) 1-8
<![if !supportLists]>III. <![endif]>Co-authors
The co-authors of Dr. Bittermann have degrees in different disciplines, reflecting the multidisciplinary character of his works.
<![if !supportLists]>1. <![endif]>Professor Dr. Özer Ciftcioglu (electrical engineer and nuclear engineer) Professor of Computational Intelligence and Computational Cognition, Delft University of Technology, The Netherlands, Senior Member of the IEEE
<![if !supportLists]>2. <![endif]>Assistant Prof. Dr. Rituparna Datta (mechanical engineer), IIT Kanpur
<![if !supportLists]>3. <![endif]>Professor Dr. Kalyanmoy Deb (mechanical engineer), Koenig Endowed Chair Professor, Electrical and Computer Engineering, Michigan State University, USA, Fellow of the IEEE
<![if !supportLists]>4. <![endif]>Associate Prof. Dr. Rudi Stouffs (architect), National University of Singapore, Singapore
<![if !supportLists]>5. <![endif]>Professor Mehul Bhatt (cognition researcher), University of Bremen, Germany and Örebro University, Sweden
<![if !supportLists]>6. <![endif]>Assistant Prof. Dr. Sunith Bandaru (mechanical engineer) University of Skövde, Sweden
<![if !supportLists]>7. <![endif]>Assistant Prof. Dr. Carl Schultz (cognition researcher), Institute for Geoinformatics, University of Muenster, Germany
<![if !supportLists]>IV. <![endif]>CITATIONS OF HIS PUBLICATIONS IN WORKS BY OTHER SCIENTISTS
<![if !supportLists]>1. <![endif]>Schneider S. Sichtbarkeitsbasierte Raumerzeugung-Automatisierte Erzeugung räumlicher Konfigurationen in Architektur und Städtebau auf Basis sichtbarkeitsbasierter Raumrepräsentationen. (Doctoral dissertation, Faculty of Architecture and Urbanism, Bauhaus-Universität Weimar, Germany, 2016 (referring to his PhD thesis)
<![if !supportLists]>2. <![endif]>Bahrehmand, A. A Computational Model for Generating and Analysing Architectural Layouts in Virtual Environments (Doctoral dissertation, Department of Information and communication Technologies, Universitat Pompeu Fabra, Barcelona, Spain, 2016) Referring to two of his papers: 1. Visual space perception model identification by evolutionary search 2 Visual perception model for architectural design
<![if !supportLists]>3. <![endif]>Lin, T. 3D Visibility Analysis for Visual Quality Assessment: Approaches Based on Modelling Tools, VGE and WebGIS. (Doctoral dissertation, The Chinese University of Hong Kong, Hong Kong, 2016) (referring to his paper: Visual perception model for architectural design; and referring to his PhD thesis)
<![if !supportLists]>4. <![endif]>Siddiqui H. UWB RTLS for Construction Equipment Localization: Experimental Performance Analysis and Fusion with Video Data (MSc Thesis, Concordia University, Montreal, Canada, 2014) (Referring to his paper: Sensor data fusion in autonomous robotics)
<![if !supportLists]>5. <![endif]>Sayin, S. Proposal of a Model for Performance-based Building Design. (Doctoral dissertation, The Graduate School of natural and applied Science of Selcuk University, Turkey, 2014 (referring to his PhD thesis)
<![if !supportLists]>6. <![endif]>Zaratiegui-Fernandez JI. Intelligent Design Objects applied to the spatial allocation problem (MSc thesis, Middle East Technical University, Ankara, Turkey, March 2014) (referring to his PhD Thesis)
<![if !supportLists]>7. <![endif]>Vierlinger, R. Multi Objective Design Interface (MSc thesis, Technische Universität Wien, Fakultät für Bauingenieurwesen, 2013) (referring to his PhD thesis)
<![if !supportLists]>8. <![endif]>Jaskiewicz T. Towards a methodology for complex adaptive interactive architecture (Doctoral dissertation, TU Delft, Delft, The Netherlands, 2013 Feb 1) (Referring to his paper: A Computational Intelligence Approach to Alleviate Complexity Issues in Design)
<![if !supportLists]>9. <![endif]>Pauwels P. Reconsidering Information System Support for Architectural Design Thinking (Doctoral dissertation, Universiteit Gent, Belgium, 2012) (Referring to two of his papers: (1) Use of a knowledge model for integrated performance evaluation for housing (re) design towards environmental sustainability - A case study; (2) Sustainable conceptual building design using a cognitive system)
<![if !supportLists]>10. <![endif]>Loyens D. Digital design optimisation: new methods and tools for design and manufacturing of architectural objects (Doctoral dissertation, University of Minho, Spain, 2012) (Referring to his paper: A Computational Intelligence Approach to Alleviate Complexity Issues in Design)
<![if !supportLists]>11. <![endif]>Barron Adame JM, Modelling a monitoring system to air quality using sensor fusion techniques and neural networks (Doctoral dissertation, Technical University of Madrid, Spain, 2010) (referring to his paper: Sensor data fusion in autonomous robotics)
<![if !supportLists]>12. <![endif]>Brooks DA. Control of reconfigurability and navigation of a wheel-legged robot based on active vision (Doctoral dissertation, Georgia Institute of Technology, USA, 2008) (Referring to his paper: Towards computer-based perception by modeling visual perception: a probabilistic theory)
<![if !supportLists]>13. <![endif]>Slusarczyk, G. Graph-based representation of design properties in creating building floorplans. Computer-Aided Design. 2017. Elsevier, Available online 28 September 2017 (referring to his paper A computational design system with cognitive features based on multi-objective evolutionary search with fuzzy information processing)
<![if !supportLists]>14. <![endif]>Kahraman MU, Sagsöz A, Alemdar ZY, Ozsariyildiz SS. The Perceptibility and readability of facades according to building types: A case study. Academic Research International Vol. 8 (1) March 2017. pp. 165-174. SAVAP International. (referring to his paper Computational cognitive color perception)
<![if !supportLists]>15. <![endif]>Chatzikonstantinou I, Sariyildiz IS. Addressing design preferences via auto-associative connectionist models: Application in sustainable architectural Façade design. Automation in Construction. 2017 Nov 30;83:108-20. (referring to his paper Generic cognitive computing for cognition)
<![if !supportLists]>16. <![endif]>Manuel MC, Hsu KS, Lin SP, Lin PT. User Preference-Oriented Design of Heat Dissipating Elements for Densely Packaged Transistors With Consideration of Design Robustness. Journal of Thermal Science and Engineering Applications. 2017 Jun 1;9(2):021012 (Referring to his paper: Use of a knowledge model for integrated performance evaluation for housing (re) design towards environmental sustainability - A case study)
<![if !supportLists]>17. <![endif]>Datta R, Pradhan S, Bhattacharya B. Analysis and design optimization of a robotic gripper using multiobjective genetic algorithm. IEEE Transactions on Systems, Man, and Cybernetics: Systems. 2016 Jan;46(1):16-26. (Referring to his paper: Probabilistic Constraint Handling in the Framework of Joint Evolutionary-Classical Optimization with Engineering Applications)
<![if !supportLists]>18. <![endif]>Duan R, Li J, Zhang Y, Yang Y, Chen G. Stability analysis and H∞ control of discrete T–S fuzzy hyperbolic systems. International Journal of Applied Mathematics and Computer Science. 2016 Mar 1;26(1):133-45. (Referring to two of his papers: (1) Probabilistic Constraint Handling in the Framework of Joint Evolutionary-Classical Optimization with Engineering Applications (2) Probabilistic constraint handling in the framework of joint evolutionary-classical optimization with engineering applications)
<![if !supportLists]>19. <![endif]>Datta R, Jain A, Bhattacharya B. A piezoelectric model based multi-objective optimization of robot gripper design. Structural and Multidisciplinary Optimization. 2016 Mar 1;53(3):453-70. (Referring to his paper: Probabilistic Constraint Handling in the Framework of Joint Evolutionary-Classical Optimization with Engineering Applications)
<![if !supportLists]>20. <![endif]>Kheiri F. Pedestrian circulation simulation based on Ant Colony System in site analysis. Journal of Building Engineering. 2016 Sep 30;7:312-9. (Referring to his paper: Artificial Intelligence (AI) versus Computational Intelligence (CI) for treatment of complexity in design)
<![if !supportLists]>21. <![endif]>Lachwa A. An outline of a method of evaluating the design solutions. Machine Dynamics Research. 2016 Jun 8;39 (1) (Referring to his paper: A computational design system with cognitive features based on multi-objective evolutionary search with fuzzy information processing)
<![if !supportLists]>22. <![endif]>Grabska, E., Łachwa, A., & Ślusarczyk, G. (2016). Approximate reasoning and fuzzy evaluation in code compliance checking. In Man–Machine Interactions 4 (pp. 551-561). Springer International Publishing. (Referring to his paper: A computational design system with cognitive features based on multi-objective evolutionary search with fuzzy information processing)
<![if !supportLists]>23. <![endif]>Hijazi IH, Koenig R, Schneider S, Li X, Bielik M, Schmit GN, Donath D. Geostatistical analysis for the study of relationships between the emotional responses of urban walkers to urban spaces. International Journal of E-Planning Research (IJEPR). 2016 Jan 1;5(1):1-9 (referring to his paper: Visual perception model for architectural design)
<![if !supportLists]>24. <![endif]>Konis K, Gamas A, Kensek K. Passive performance and building form: An optimization framework for early-stage design support. Solar Energy. 2016 Feb 29;125:161-79. (Referring to his paper: Adaptive formation of Pareto front in evolutionary multi-objective optimization)
<![if !supportLists]>25. <![endif]>Lin PT, Manuel MC, Zhang J, Jaluria Y, Gea HC. Multi-Objective Design Optimization of Multiple Microchannel Heat Transfer Systems Based on Multiple Prioritized Preferences. Journal of Thermal Science and Engineering Applications. 2017 Jun 1;9(2):021011. (Referring to his paper: Use of a knowledge model for integrated performance evaluation for housing (re) design towards environmental sustainability - A case study)
<![if !supportLists]>26. <![endif]>Lin T, Lin H, Hu M. Three-dimensional visibility analysis and visual quality computation for urban open spaces aided by Google SketchUp and WebGIS. Environment and Planning B: Planning and Design. 2015 Sep 21:0265813515605097 (referring to his paper: Visual perception model for architectural design)
<![if !supportLists]>27. <![endif]>Chen M, Li J. Non-fragile guaranteed cost control for Takagi–Sugeno fuzzy hyperbolic systems. International Journal of Systems Science. 2015 Jul 4;46(9):1614-27. (referring to his paper: Probabilistic constraint handling in the framework of joint evolutionary-classical optimization with engineering applications)
<![if !supportLists]>28. <![endif]>Kersulyte G, Navickas Z, Vainoras A, Gargasas L, Jarusevicius G. Analysis of cardiosignals cohesion based on Hankel matrix. Elektroniks and ir Elektrotechnika. 2015 Mar 30;88(8):55-8. (Referring to his paper: Systematic measurement of perceptual design qualities)
<![if !supportLists]>29. <![endif]>Mesquita RG, Mello CA, Almeida LH. A new thresholding algorithm for document images based on the perception of objects by distance. Integrated Computer-Aided Engineering. 2014 Jan 1;21(2):133-46. (Referring to his paper: Visual perception in design and robotics)
<![if !supportLists]>30. <![endif]>Natapov, A.; Czamanski, D.; Fisher-Gewirtzman, D. Visual search in urban environment simulated by random walks. Journal of Asian Architecture and Building Engineering, June 2014 (referring to his paper: Visual perception model for architectural design)
<![if !supportLists]>31. <![endif]>Aziz HY. Deep Pile Foundation Settlement Prediction Using Neurofuzzy Networks. Open Civil Engineering Journal. 2014 ;8:78-104 (referring to his paper: A neural fuzzy system for soft computing)
<![if !supportLists]>32. <![endif]>El Ansarya AM, Shalabyb MF, Evolutionary optimization technique for site layout planning. Sustainable Cities and Society 11 (2014) 48–55 (referring to his paper: Multi-objective optimization in the construction industry)
<![if !supportLists]>33. <![endif]>Traversari R, Goedhart R, Schraagen JM. Process simulation during the design process makes the difference: Process simulations applied to a traditional design. HERD: Health Environments Research & Design Journal. 2013 Jan;6(2):58-76 (referring to his PhD thesis)
<![if !supportLists]>34. <![endif]>Koltsova, A., Tuncer, B., Schmitt, G. Visibility Analysis for 3D Urban Environments. Journal of Asian Architecture and Building Engineering, Sep 2013 (referring to two of his papers: (1) Visual perception model for architectural design; (2) Visual perception with color for architectural aesthetics)
<![if !supportLists]>35. <![endif]>Birla N, Swarup A. Fixed structure constrained preview control design using enhanced PSO approach. International Journal of Artificial Intelligence and Soft Computing. 2014 Jan 1;4(2-3):120-43. (referring to his paper: Probabilistic constraint handling in the framework of joint evolutionary-classical optimization with engineering applications)
<![if !supportLists]>36. <![endif]>Alshawi IS, Allamy HK, Khan RZ. Development Multiple Neuro-Fuzzy System Using Back-propagation Algorithm. International Journal of Management & Information Technology. 2013, 6:794-804. (referring to his paper: A neural fuzzy system for soft computing)
<![if !supportLists]>37. <![endif]>Uma S, Chitra A, Suganthi J. Design of a non-linear time series prediction model for daily electricity demand forecasting. International Journal of Business Innovation and Research. 2013 Jan 1;7(3):298-317 (referring to his paper: A neural fuzzy system for soft computing)
<![if !supportLists]>38. <![endif]>Busanelli S, Ferrari G. Improved ultra wideband-based tracking of twin-receiver automated guided vehicles. Integrated Computer-Aided Engineering. 2012 Jan 1;19(1):3-22. (Referring to his paper: Visual perception in design and robotics)
<![if !supportLists]>39. <![endif]>Dino I. Creative design exploration by parametric generative systems in architecture. METU Journal of Faculty of Architecture. 2012 Jan 1;29(1):207-24 (referring to his PhD thesis)
<![if !supportLists]>40. <![endif]>Ansari AQ, Gupta NK. Neuro–fuzzy integrated system with its different domain applications. International Journal of Intelligent Systems Technologies and Applications. 2012 Jan 1;11(3-4):160-78 (referring to his paper: A neural fuzzy system for soft computing)
<![if !supportLists]>41. <![endif]>El Ansary A, Shalaby M. Evolutionary Multi-objective Optimization for Positioning of Residential Houses. World Academy of Science, Engineering and Technology, International Journal of Civil, Environmental, Structural, Construction and Architectural Engineering. 2012 Jul 24;6(7):537-43. (referring to his paper: Multi-objective optimization in the construction industry)
<![if !supportLists]>42. <![endif]>Turrin M, von Buelow P, Stouffs R. Design explorations of performance driven geometry in architectural design using parametric modeling and genetic algorithms. Advanced Engineering Informatics. 2011 Oct 31;25(4):656-75 (Referring to four of his papers: (1) Towards computer-based perception by modeling visual perception: a probabilistic theory; (2) Multi-objective optimization in the construction industry; and (3) Fuzzy neural tree for knowledge driven design (4) A cognitive system based on fuzzy information processing and multi-objective evolutionary algorithm)
<![if !supportLists]>43. <![endif]>Khan RZ, Jabbar MH. Improvement of NeuroFuzzy Systems Using K-means Clustering. International Journal of Emerging Engineering Research and Technology(IJEERT), Volume.1, Issue.2, December 2013, pp. 27-32 (referring to his paper: A neural fuzzy system for soft computing)
<![if !supportLists]>44. <![endif]>Indraprastha A, Shinozaki M. Elaboration model for mapping architectural space. Journal of Asian Architecture and Building Engineering. 2011 Nov 15;10(2):351-8 (referring to his paper: Visual perception model for architectural design)
<![if !supportLists]>45. <![endif]>Coello CA, Zacatenco CS. List of references on constraint-handling techniques used with evolutionary algorithms. Power. 2010 Oct;80(10):1286-92 (referring to his paper: Probabilistic constraint handling in the framework of joint evolutionary-classical optimization with engineering applications)
<![if !supportLists]>46. <![endif]>Durmisevic S, Ciftcioglu Ö. Knowledge modeling tool for evidence-based design. HERD: Health Environments Research & Design Journal. 2010 Apr;3(3):101-23 (referring to his paper: Adaptive formation of Pareto front in evolutionary multi-objective optimization)
<![if !supportLists]>47. <![endif]>Mahdi FP, Vasant P, Kallimani V, Abdullah-Al-Wadud M, Watada J. Quantum-Inspired Computational Intelligence for Economic Emission Dispatch Problem. In Handbook of Research on Soft Computing and Nature-Inspired Algorithms 2017 (pp. 445-468). IGI Global. (Referring to his paper: Artificial Intelligence (AI) versus Computational Intelligence (CI) for treatment of complexity in design)
<![if !supportLists]>48. <![endif]>Pleshkova, Snejana, and Alexander Bekiarski. Audio Visual Attention Models in the Mobile Robots Navigation. New Approaches in Intelligent Image Analysis. Springer International Publishing, 2016. 253-294. (referring to his paper Towards computer-based perception by modeling visual perception: a probabilistic theory)
<![if !supportLists]>49. <![endif]>Portugali J, Meyer H, Stolk E, Tan E, editors. Complexity theories of cities have come of age: an overview with implications to urban planning and design. Springer Science & Business Media; 2012 (Referring to four of his papers: (1) Towards computer-based perception by modeling visual perception: a probabilistic theory; (2) A neural fuzzy system for soft computing; (3) Visual perception model for architectural design; and (4) A cognitive system based on fuzzy information processing and multi-objective evolutionary algorithm)
<![if !supportLists]>50. <![endif]>Pleshkova S, Bekiarski A, Dehkharghani SS, Peeva K. Perception of Audio Visual Information for Mobile Robot Motion Control Systems. In: Computer Vision in Control Systems-2 2015 (pp. 135-167). Springer International Publishing (Referring to his paper: Visual perception in design and robotics)
<![if !supportLists]>51. <![endif]>Schneider S, Fröhlich J, Bielik M, König R. Space Synthesizer-An experimental setup for investigating the relationships between urban form and emotional responses. In: Design Cognition and Behavior: Usability in the Built Environment. 2014 Sep 15:23. (Referring to his paper: Visual perception model for architectural design)
<![if !supportLists]>52. <![endif]>Alaghmandan, Matin. Considering the form of tall buildings to achieve minimum structural weight regarding along wind effect. Illinois Institute of Technology, 2014 (Referring to his paper: Multi-objective optimization in the construction industry)
<![if !supportLists]>53. <![endif]>Bekiarski A. Visual Mobile Robots Perception for Motion Control. In: Advances in Reasoning-Based Image Processing Intelligent Systems 2012 (pp. 173-209). Springer Berlin Heidelberg (Referring to his paper: Towards computer-based perception by modeling visual perception: a probabilistic theory)
<![if !supportLists]>54. <![endif]>Gret-Regamey A, Hayek UW. Multicriteria decision analysis for the planning and design of sustainable energy landscapes. In: Sustainable Energy Landscapes: Designing, Planning, and Development 2012 Oct 22 (pp. 111-132). CRC Press. (Referring to his PhD Thesis)
<![if !supportLists]>55. <![endif]>Volker L. Deciding about design quality: Value judgements and decision making in the selection of architects by public clients under European tendering regulations. Sidestone Press; 2010. (Referring to his PhD Thesis)
<![if !supportLists]>56. <![endif]>Segura C, Segredo E, León C. Analysing the robustness of multiobjectivisation approaches applied to large scale optimisation problems. InEVOLVE-A Bridge between Probability, Set Oriented Numerics and Evolutionary Computation 2013 (pp. 365-391). Springer Berlin Heidelberg. (referring to his paper: Solution diversity in multi-objective optimization: a study in virtual reality
<![if !supportLists]>57. <![endif]>Huang YW, Wang CH, Chen YH. Discovery Augmented Reality Mobile Gaming Scheme for Understanding Color Fundamentals. InEuropean Conference on Games Based Learning 2017 Oct 1 (pp. 944-947). Academic Conferences International Limited (referring to his paper: Visual perception with color for architectural aesthetics)
<![if !supportLists]>58. <![endif]>Salleh MN, Talpur N, Hussain K. Adaptive Neuro-Fuzzy Inference System: Overview, Strengths, Limitations, and Solutions. In International Conference on Data Mining and Big Data 2017 Jul 27 (pp. 527-535). Springer, Cham (referring to his paper: A neural fuzzy system for soft computing)
<![if !supportLists]>59. <![endif]>Liu Y., Tian Z., Liu Y., Li J., Fu F., Bian J, (2018) Cognitive Modeling for Robotic Assembly/Maintenance Task in Space Exploration. In: Baldwin C. (eds) Advances in Neuroergonomics and Cognitive Engineering. AHFE 2017. Advances in Intelligent Systems and Computing, vol 586. Springer, 2018, DOI: 10.1007/978-3-319-60642-2_13 (referring to his paper: Visual perception in design and robotics)
<![if !supportLists]>60. <![endif]>Chatzikonstantinou I, Bengisu E, Interior spatial layout with soft objectives using evolutionary computation, In: IEEE Congress on Evolutionary Computation (CEC), Vancouver, BC, 2016, pp. 2306-2312. doi: 10.1109/CEC.2016.7744073 (referring to his PhD Thesis)
<![if !supportLists]>61. <![endif]>Cubukcuoglu C, Chatzikonstantinou I, Ekici B, Sariyildiz S, Tasgetiren MF. Multi-objective optimization through differential evolution for restaurant design. In: IEEE Congress on Evolutionary Computation (CEC), 2016 Jul 24 (pp. 2288-2295). IEEE. (referring to two of his papers: (1) Visual perception model for architectural design; (2) Conceptual airport terminal design using evolutionary computation)
<![if !supportLists]>62. <![endif]>Singh HK, Alam K, Ray T. Use of Infeasible Solutions During Constrained Evolutionary Search: A Short Survey. In: Australasian Conference on Artificial Life and Computational Intelligence 2016 Feb 2 (pp. 193-205). Springer International Publishing. (Referring to his paper: Probabilistic Constraint Handling in the Framework of Joint Evolutionary-Classical Optimization with Engineering Applications)
<![if !supportLists]>63. <![endif]>Mahdi FP, Vasant P, Kallimani V, Abdullah-Al-Wadud M. A review on economic emission dispatch problems using quantum computational intelligence. In Bhat AH, Yahya NB, Ramli AB, Soleimani H, Zakariah@ Zakaria SB, Faye I, Kait CF, editors. AIP Conference Proceedings 2016 Nov 28 (Vol. 1787, No. 1, p. 020002). AIP Publishing. (Referring to his paper: Artificial Intelligence (AI) versus Computational Intelligence (CI) for treatment of complexity in design)
<![if !supportLists]>64. <![endif]>Chatzikonstantinou I. A computational intelligence decision-support environment for architectural and building design: CIDEA. In: Evolutionary Computation (CEC), 2016 IEEE Congress on 2016 Jul 24 (pp. 3887-3894). IEEE. (Referring to three of his papers: (1) Generic cognitive computing for cognition; (2): Architectural design by cognitive computing; and (3) Generic cognitive computing for cognition)
<![if !supportLists]>65. <![endif]>Harding, John. Evolving parametric models using genetic programming with artificial selection. In Proc. eCAADe 34, (2016): 423-432. (referring to his PhD Thesis)
<![if !supportLists]>66. <![endif]>Ashour Y, Kolarevic B. Optimizing creatively in multi-objective optimization. InProceedings of the Symposium on Simulation for Architecture & Urban Design 2015 Apr 12 (pp. 128-135). Society for Computer Simulation International (referring to his PhD Thesis)
<![if !supportLists]>67. <![endif]>R.H. Crawford and A. Stephan (eds.), Living and Learning: Research for a Better Built Environment. In: Proc. 49th Int. Conf. of the Architectural Science Association 2015, pp.788–796. The Architectural Science Association and The University of Melbourne (referring to his PhD thesis)
<![if !supportLists]>68. <![endif]>Sayın S, Celebi G. A Review on performance-based building design models. In: 2nd International Sustainable Buildings Symposium (ISBS 2015), 28-30 May 2015, Turkey (referring to his PhD thesis)
<![if !supportLists]>69. <![endif]>Ugurlu C, Chatzikonstantinou I, Sariyildiz S, Tasgetiren MF. Identification of sustainable designs for floating settlements using computational design techniques. In: Evolutionary Computation (CEC), 2015 IEEE Congress on 2015 May 25 (pp. 2303-2310). IEEE. (Referring to his paper: Multi-objective optimization in the construction industry)
<![if !supportLists]>70. <![endif]>Promyarut I, Choksuriwong A. A Review Perceptual Information Fusion. In: Digital Information and Communication Technology and it's Applications (DICTAP), 2014 Fourth International Conference on 2014 May 6 (pp. 17-22). IEEE (Referring to two of his papers: (1) Towards computer-based perception by modeling visual perception: a probabilistic theory; and (2) Fusion of perceptions in architectural design)
<![if !supportLists]>71. <![endif]>Chatzikonstantinou I. A 3-Dimensional Architectural Layout Generation Procedure for Optimization Applications: DC-RVD. In Proc. 32nd eCAADe Conference, Newcastle upon Tyne, UK, 10-12 September 2014, Vol. 1, pp. 287-296. Northumbria University. (referring to his PhD thesis)
<![if !supportLists]>72. <![endif]>Zubairu TO, Sariyildiz IS, Ciftcioglu O. Assessment of building performance using computational intelligence: Focus on the disabled and elderly. In Proc. 32nd eCAADe Conference, Newcastle upon Tyne, UK, 10-12 September 2014. pp.217-225. Northumbria University. (Referring to three of his papers: (1) Studies on visual perception for perceptual robotics; (2) A neural fuzzy system for soft computing;  (3) Building performance analysis supported by GA)
<![if !supportLists]>73. <![endif]>Promyarut I, Choksuriwong A. A Review Perceptual Information Fusion. InDigital Information and Communication Technology and it's Applications (DICTAP), 2014 Fourth International Conference on 2014 May 6 (pp. 17-22). IEEE. (Referring to his paper: Studies on visual perception for perceptual robotics)
<![if !supportLists]>74. <![endif]>Birch D, Kelly PH, Field AJ, Simondetti A. Computationally unifying urban masterplanning. InProceedings of the ACM International Conference on Computing Frontiers 2013 May 14 (p. 32). ACM (referring to his PhD thesis)
<![if !supportLists]>75. <![endif]>Zi L, Du J, Liang M, Lee J. A perception-motivated image interpolation algorithm. In: Intelligent Control and Automation (WCICA), 2012 10th World Congress on 2012 Jul 6 (pp. 4754-4759). IEEE. (Referring to his paper: Towards computer-based perception by modeling visual perception: a probabilistic theory)
<![if !supportLists]>76. <![endif]>Sariyildiz, I. S. "Performative computational design." Keynote speech in: Proceedings of ICONARCH-I: International congress of architecture-I, Konya, Turkey, 15-17 November 2012. Selcuk University, 2012. (Referring to his paper: Performance-based Pareto optimal design)
<![if !supportLists]>77. <![endif]>Campbell MI. The Skewboid Method: A Simple and Effective Approach to Pareto Relaxation and Filtering. InASME 2012 International Design Engineering Technical Conferences and Computers and Information in Engineering Conference 2012 Aug 12 (pp. 765-775). American Society of Mechanical Engineers. (Referring to his paper: Solution diversity in multi-objective optimization: A study in virtual reality)
<![if !supportLists]>78. <![endif]>Vega-Corona A, Barrón-Adame JM, Herrera-Delgado JA, Quintanilla-Domínguez J, Cortina-Januchs MG, Andina D. Unsupervised method to classify PM 10 pollutant concentrations. InWorld Automation Congress (WAC), 2012 2012 Jun 24 (pp. 1-6). IEEE. (referring to his paper: Sensor data fusion in autonomous robotics)
<![if !supportLists]>79. <![endif]>Ansari AQ, Gupta NK. Automated diagnosis of coronary heart disease using neuro-fuzzy integrated system. InInformation and Communication Technologies (WICT), 2011 World Congress on 2011 Dec 11 (pp. 1379-1384). IEEE (Refer